The Rabbit Hole
PERSONAL WORK
—
Owner/Operator
Fit Out & Build (2 locations)
Design & Branding
Web Design & Social Media
Signage & Print
 
This story begins on a regular Brisbane afternoon where I found myself working alone out of my bedroom. Feeling lonely and unmotivated I decided then and there that I wanted to create a public space that would offer a more engaging work environment for freelancers. This was back in 2011, and in those days, the concept of co-working spaces was quite foreign to Brisbane and definitely not a term on my radar. Rather, my vision was built around a love of the boutique coffee culture in Australia, and wanting to address a hole in the market for cafes that provided internet access or long-term seating.
I wanted my space to capture the best of a cafe environment fused with public friendly studio facilities. We offered Internet, hot desks, private studios and private boardroom facilities all within a cafe environment for workers of all kind.

It became a professional and accessible space to meet clients, while also having all the tools required to set up work for the day. I strongly believe that getting out to refresh the mind helps ideas grow, and provides energy to complete the tasks at hand. On the flip side, I wanted the cafe aspect to offer a place for people to meet, relax and take a break in their day to recharge. The balance of the two sides, work & play, became The Rabbit Hole, a combination co-work space and coffee shop.
CREDITS
Cafe photographs by Ion Design, Jaala Alex, Smoke Creative, and The Street Photographer. Video by Matt Raimondo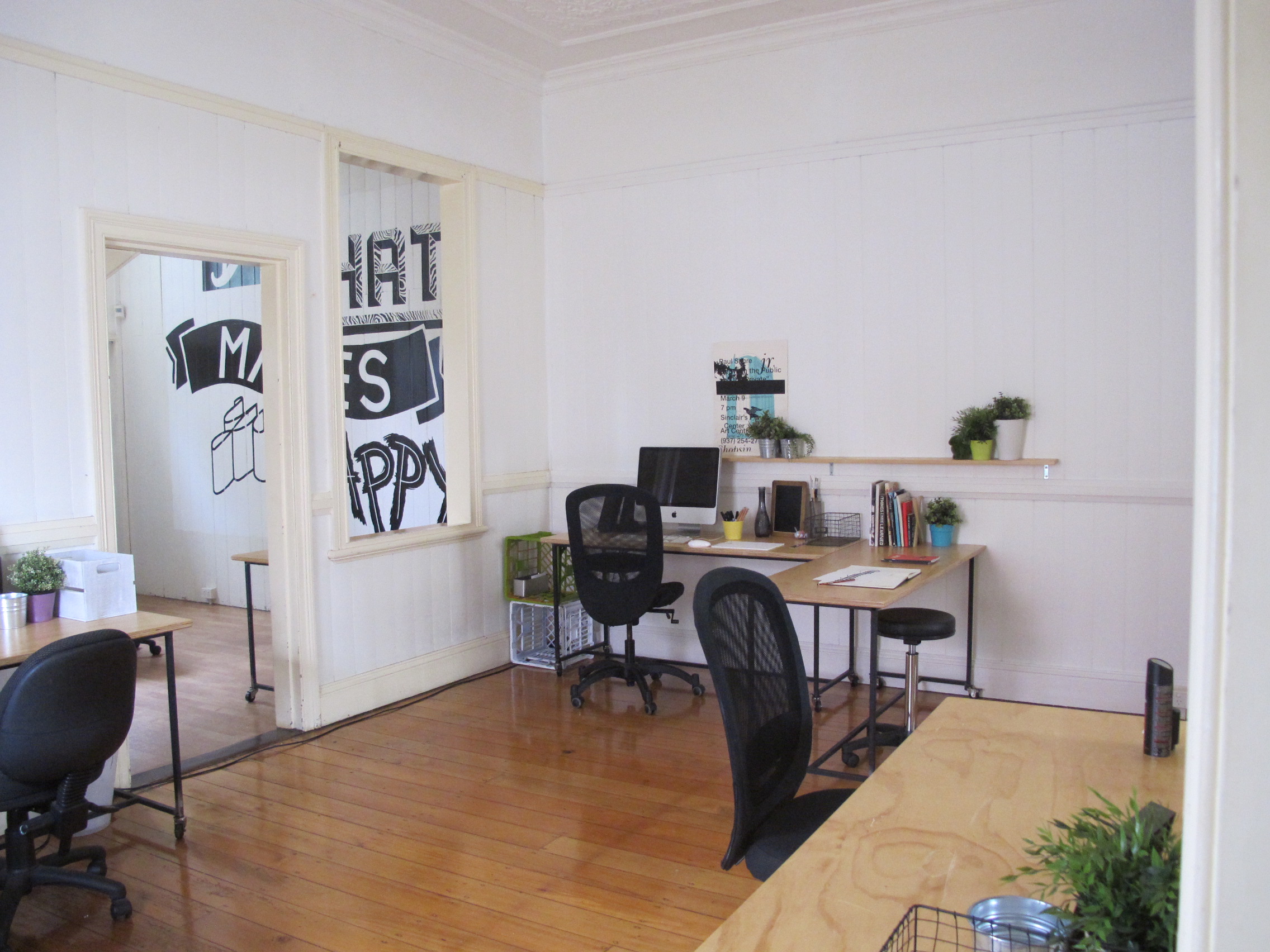 The Style of Coworking; Contemporary Shared Workspaces
'The Style of Coworking features thirty of the most impressive shared workspaces in cities such as London, San Francisco, Berlin, Tokyo, Hong Kong, Brisbane, and many more.'
We were honoured to be included in this beautiful compilation of inspiring spaces from across the globe.
Book by: Alice Davies & Kathryn Tollervey. Can be purchased here.